What is the business?
Reach Out Adventures provides indoor and outdoor activities to people of all ages and abilities, with a special focus on young people with additional needs and from disadvantaged backgrounds. Drawing from his own mental health experiences, David hopes that his activities will work towards minimising anxiety in the young people he supports.
History
After experiencing difficulties with his mental health at the age of 21, David wanted to getaway from the traditional types of treatment and he started walking with a group of friends. This led to David becoming an activities instructor and he began working with young people with behavioural difficulties and adults with autism. He subsequently spent six years working with people with additional needs in order to become specialised in this area. His experiences enabled him to start his business, Reach Out Adventures, around two years ago. While setting up the business, David was introduced to LORIC via the Business Inspiration Project, a consultancy that provides personalised support to help small businesses grow.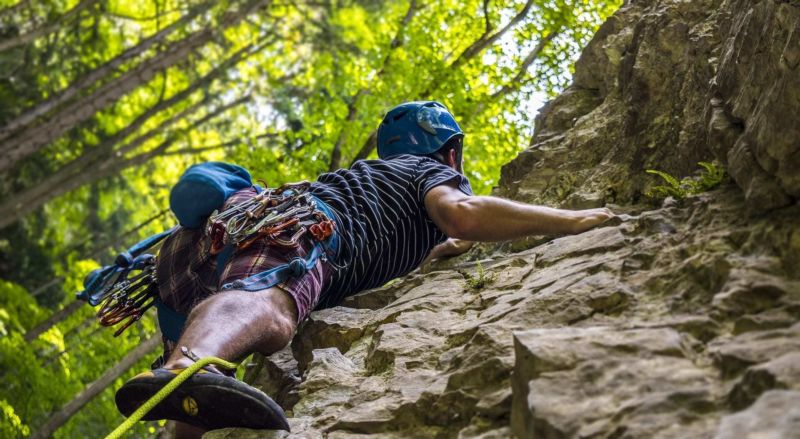 LORIC helped David connect with local authorities, youth groups and young offenders so that he could extend his business to work with a range of young people with additional needs. Through his involvement with LORIC, David also accessed networking opportunities which have helped him to expand his business, including the LORIC Ideas Café event focussed on autism. LORIC also put David in touch with a travel provider that specialises in supporting people with additional needs and disabilities. This has led to a collaboration between the two businesses, allowing Reach Out Adventures to provide adventurous activities as a personal development opportunity for travellers. LORIC's regular contact and market research were key in allowing David to grow his business and extend his services to more people.
Following his contact with LORIC, David has begun working in collaboration with theSpecial Educational Needs and Inclusion team at Bishop Grosseteste University to provide research into the effects of indoor and outdoor activities on levels of anxiety in young people with autism spectrum disorder, ADHD and other additional needs. David hopes that this research will help to highlight the importance of physical activities for these young people. David also hopes to gain further accreditation so that he can expand the types of adventure activities that he can offer.